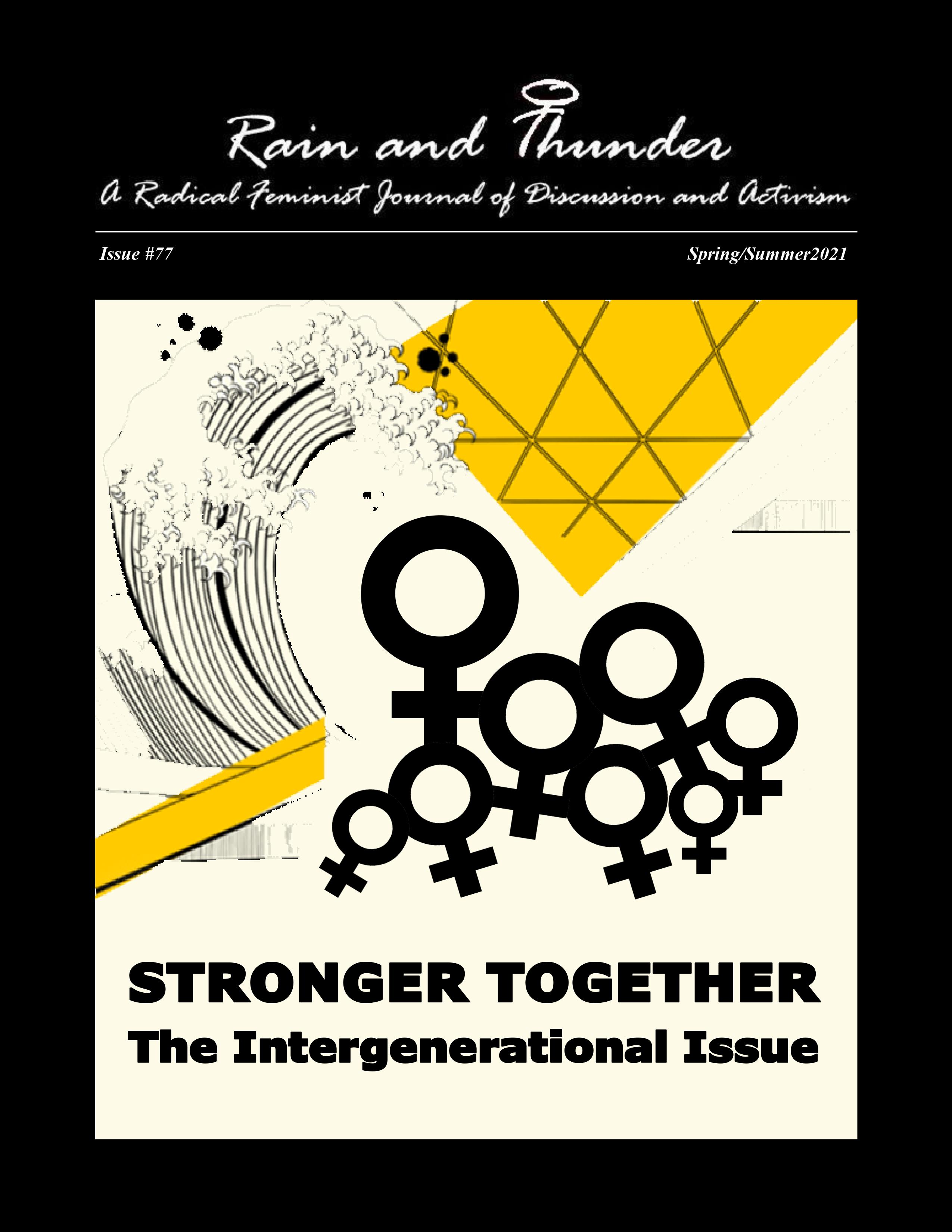 I keep seeing those magazine covers. Sophia Loren finally loving herself at 86. Glenn Close 'beginning' at 73. Jane Fonda in peace in her third act. Does it really take that long to feel free?
Youth is overrated. You spend it figuring it out what is happening to you and the next thing you know it's over. I sometimes wonder if I stopped believing in Santa too early. But what if I hadn't? 
. . .
I am a young woman trying to make my way through a necroculture where my peers are fighting for the 'right to die'. Self-destruction is heralded as the epitome of freedom in a male culture hooked on death.
You don't die for a cause, you live for it: that's what courage requires.
---
To read the rest of this article order your copy of Rain and Thunder contributing to the efforts of the hard-working feminists that run it. Or even better: subscribe!